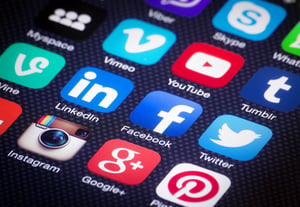 Under a new State Department policy, virtually all visa applicants to the United States are now required to submit information about social media accounts they have used in the past five years.
Applicants for immigrant and nonimmigrant visas must use the State Department's Consular Electronic Application Center (CEAC) to complete online forms for nonimmigrant (DS-160) or immigrant (DS-260) visas. The Department has updated its immigrant and nonimmigrant visa forms to request additional information, including "social media identifiers," from almost all U.S. applicants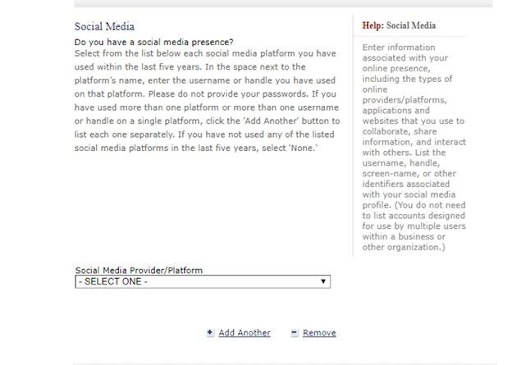 Applicants have the option of stating they do not use social media. However, failure to provide accurate and truthful responses in a visa application may result in denial of the visa by a consular officer. An individual's social media footprint will provide consular officers with a snapshot of contacts, associations, habits, and preferences. Consular officers will likely look for inconsistencies and possible security concerns on a broad range of issues.
This action amplifies the measures outlined by the U.S. Department of Homeland Security in its September 2017 proposal calling for the review of social media records by all immigrants. This marks a significant shift from prior policy under the Obama Administration, which asked visa applicants to submit social media records on a voluntary basis.
Under the new policy, both temporary visitors and those seeking permanent residence are required to fill out the new forms. Only applicants for certain diplomatic and official visa types will be exempted from this requirement.
This is an original article by Ian Macdonald and Yalexa Mantos. A copy of the article can be found here.
US Freedom Capital is an investment manager offering US real estate investments to global investors. The offerings are structured either for financial return or for immigration by investment utilizing the EB-5 Investor Visa. The company operates worldwide from offices in Dallas, Dubai, Mumbai, São Paulo, and Washington DC. The leadership of US Freedom Capital include both the former Director and Acting Director of Immigration and real estate executives with over $3 billion of real estate investment experience.