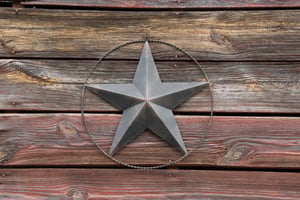 Like other companies seeking to lower manufacturing costs and centralize operations in the middle of the country, Panoramic Doors is relocating from California to Texas.
Panoramic Doors is moving both a major manufacturing facility and corporate headquarters from Oceanside, Calif., to 15050 Frye Road in Fort Worth, a location close to Dallas Fort Worth International Airport.
The company builds large door-opening systems for residential, custom home and commercial properties.
"We made the strategic decision, in the later part of last year, to find a location more centrally located in the United States," said Chief Executive Ted Rock.
Doubling in the next two years
Rock declined to specific revenue figures, but said it was in the mid-eight figures. By the end of 2019, the company will employ between 50-60 people in Fort Worth, Rock said.
Panoramic Doors also has manufacturing facilities in Greensboro, N.C., and Reno, Nev. The company will keep a small presence in Oceanside.
Utah-based Tower Arch Capital owns 60 percent of the business. Rock said Panoramic Doors did not receive economic incentives in the move.
The increase in indoor-outdoor living styles is contributing to significant growth, as Rock expects revenue to grow 50 percent this year and another 50 percent in 2020.
The company has about 75 employees across all its sites and Rock thinks that number will be in the 120 ballpark by next year, with 100 of them being in North Texas.
He said 60 percent of the DFW employees will be new hires and the other 40 percent will be transfers from California.
Growing trend
Panoramic Doors officially opens the Fort Worth location Friday and Saturday with the opening of its showroom. The company will have a dozen U.S.-based showrooms by June.
Industry giants like McKesson Corp. (NYSE: MCK) and Toyota North America are part of a broader trend of California companies relocating from California to North Texas.
Middle market companies, like Panoramic Doors, are also part of the movement. Companies like DealerSocket, Baswood Inc., LoanBeam and CURLS are among the companies that moved from California to North Texas in recent years.
"We truly believe we found a home in DFW," Rock said.
This is an original article by Evan Hoopfer, Staff Writer, Dallas Business Journal. A copy of the original article can be found here.