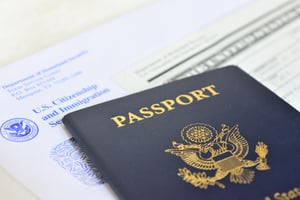 I am in India working with our Mumbai-based USFC team every three months. Trips from the US to India are extraordinarily long but definitely worth the effort as I get the opportunity to meet face to face with so many of our EB-5 clients and prospects. I watch families struggle with a difficult decision about moving abroad. I watch people try their very best to evaluate the merits and risks associated with complex projects in a faraway land. Such analysis can be an almost impossible task, and the decisions come down to a level of trust and relationship. I understand this because I see it with my own eyes on every trip. The relationship with our investors begins in the home country, but it doesn't end there.
Meanwhile back in Texas, US Freedom Capital is at the stage where our investors are receiving green cards and moving here to make a new home. Some have moved to Dallas where we are located. It is so gratifying to help our clients decide on their new house, select a school for their children, establish their business and many other details of settling in a new country. It is especially warming to greet the people we have met several times abroad and welcome them to their new home in the United States. They have become friends.
I keep this in mind as I meet people in Ahmedabad, Surat, Pune, Chennai, Delhi and many other cities in India. You see, we understand this EB-5 decision is not just an investment. In fact, the investment is minor compared to the life change that the investment represents. The relationship begins in the home country, but it extends to a new life in the US.
Now that USCIS has forwarded their proposed rule changes to the Federal Office of Management and Budget (OMB) we are all waiting to see what happens next. It is very possible that new rules could be validated as early as April 2019. It is also possible that OMB will take many months to review or send the recommendations back for further consideration. We all like certainty, especially when we are trying to make big decisions. Unfortunately, on the topic of EB-5 we will not enjoy certainty and must endure the risk of possible change at any time. If the minimum investment is raised to over $1 million dollars as proposed many of our Indian clients will not be in a position to move forward.
So, as I describe relationships we build with our foreign clients, we too feel the pressure and anxiety of having to make such big decision while USCIS teases us with possible gut-wrenching changes to the EB-5 program. All I know today is if you are sure you want to gain Legal Permanent Residency in the USA, don't delay your EB-5 decision any longer. It could cost you dearly.


Stan Bradshaw, CEO
US Freedom Capital LLC