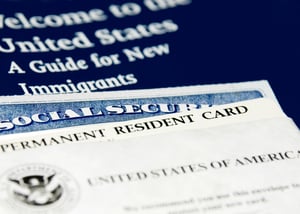 New regulations were published by USCIS on July ----------- for the EB-5 visa program. These are the same rule changes that we have been anticipating for two and a half years since early 2017 when USCIS first presented their draft of proposed changes. After a multi-step process of reviews and approvals these new rules have now been made official and will become effective on November 21, 2019.
The new minimum investment for EB-5 in a qualified Target Employment Area will be $900,000 USD, almost double the present minimum of $500,000 USD. Investors continue to have the $500,000 option available for petitions properly filed before November 21. Any filing after the November cutoff date will require the higher investment amount. So clearly there is a tremendous advantage to invest and file before November for those truly interested in legal US residency and fortunately US Freedom Capital has open $500k positions in our current EB-5 offering. All petitions filed before the November cutoff are subject to the existing rules at the time of filing so all of our existing USFC investors with filed I-526 petitions are safely protected under the old rules.
The other very important rule change involves the manner in which a Target Employment Area (TEA) is defined. The detail of the new rule is a bit complex but the bottom line is an estimated half or more of the projects in the market today will not qualify for the lower investment amount after November 21. These projects will not be in a TEA under the new rule defining TEA's. The new higher investment minimum for projects not in a TEA has risen from $1,000,000 today to a new minimum of $1,800,000. So essentially more than half the EB-5 projects in the market today will require $1.8 million and will therefore not be viable after November 21. This feature will shake the industry up and leave potential investors with far fewer choices. Fortunately, USFC has open slots at $500,000 for investors prepared to file prior to the November effective date and of course all of our existing investors with filed I-526 petitions are safely protected under the old rules.
These new rules are not changes in the law but rather a modification to the way USCIS will interpret and administer current US law. Elected officials in the US continue to debate immigration reform measures that could impact EB-5 and other programs even further but at this time no new legislation has made it through the process, the last step being signature by the US President. Stay tuned for what's to come next. For now the message is clear . . . if EB-5 is the best solution for your situation, commit today without delay or prepare to pay double for the same benefit in the future.
Stan Bradshaw, CEO
US Freedom Capital LLC
US Freedom Capital is an investment manager offering US real estate investments to global investors. The offerings are structured either for financial return or for immigration by investment utilizing the EB-5 Investor Visa.The company operates worldwide from offices in Dallas, Dubai, Mumbai, São Paulo, and Washington DC. The leadership of US Freedom Capital include both the former Director and Acting Director of Immigration and real estate executives with over $3 billion of real estate investment experience.