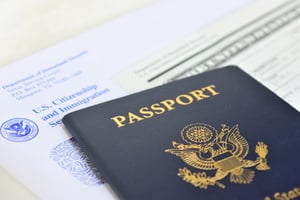 "A house is made of bricks and beams. A home is made of hopes and dreams."
Our clients at US Freedom Capital are making the EB-5 investment for the purpose of creating a permanent life in the United States. One of the big questions we are asked is where to live and what type of home can be purchased. The United States is a big country with enormous variety in climate, economics, terrain and so on. Just as in your home countries, we have big cities with high prices and rural locations with more land and lower prices. You should consider whether you prefer to be in a dense city with all the services that are available in high population locations such as education, shopping, and entertainment. Or would you rather live in a place with less people, larger home sites and more land for pets and gardens.
Each of the 50 United States has a state government with the right to impose separate state taxes in addition to the US federal income tax. So, some states such as Texas and Florida have no state income tax at all while others such as New York and California have some of the highest state income taxes in the entire country. "Total cost of living" is another important concept to consider when evaluating possible locations in the US where you might choose to live.
We advise our EB5 clients to use a variety of online tools to educate yourself on various options before coming to the US to shop for a new home. I have listed below several sites that you can use to learn about locations all over the USA, to research home values, school systems, local taxes and more. In the heart of America's largest cities such as New York, San Francisco and Chicago, homes can be quite expensive. Compare that to what you can buy in family friendly destinations such as Dallas/Fort Worth (Texas), Nashville (Tennessee), Phoenix (Arizona). You will be surprised at the differences and the amount of information available. Here is a list of some good sites for conducting your home buying research.
Zillow
The company operates as a real estate search engine that lists more than 110 million homes across the United States. It offers a value estimate, pictures, and comparable prices for each of the homes listed on the site.
Trulia
Similar to Zillow, Trulia is an online residential real estate website that connects home sellers with buyers, renters, and real estate professionals in the United States.
Redfin
A large online real estate company that seeks to redesign the way people buy homes. It offers several benefits that make it a viable alternative to Zillow and Trulia.
Homesnap
An online real estate website that includes features such as an intuitive map-based search function and a robust amount of property information. Much like Zillow and Trulia, its real estate browse function is easy to use.
NeighborhoodScout
Provides users with information regarding neighborhoods in the United States. All a user has to do to access the company's neighborhood information is search by city or specific address. Once the search criteria are entered, NeighborhoodScout provides average house values, local school information, demographic data, crime rates, traffic data, and more.
Stan Bradshaw, CEO
US Freedom Capital LLC
US Freedom Capital is an investment manager offering US real estate investments to global investors. The offerings are structured either for financial return or for immigration by investment utilizing the EB-5 Investor Visa.The company operates worldwide from offices in Dallas, Dubai, Mumbai, São Paulo, and Washington DC. The leadership of US Freedom Capital include both the former Director and Acting Director of Immigration and real estate executives with over $3 billion of real estate investment experience.