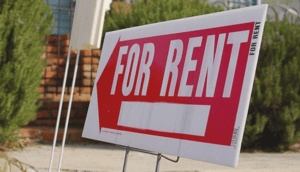 Rents on higher-end, single-family homes in the Dallas area have reversed course in the past year and are going up as landlords are looking to capitalize on new growth in the area, according to data from CoreLogic.
In October of last year, rents on the highest-priced homes were on pace to fall by 0.3 percent from the year before, according to data provided to the Dallas Business Journal. But over the course of a year, these homes have seen rents climb by 3.3 percent.
"Overall, Dallas metro rents have strengthened over the past year, but the pickup has been mostly in the higher-rent tier," CoreLogic Principal Economist Molly Boesel said in an email to the Dallas Business Journal.
Mass migration to Texas both from other states and countries abroad have injected a lot of demand in the area – especially for rental homes as relocating executives are given time to look for houses to buy.
"Nearly half of workers in the state are not native Texans," the Federal Reserve Bank of Dallas researchers said in a recent paper.
While higher-priced homes saw rents go up, properties on the lower-end have seen rent hikes plateau. Rents on these homes were climbing by more than 5 percent last year, a pace that has slowed to 3 percent annual increases by October.
Dallas began requiring landlords to register their homes for rent last year. There were as many as 50,000 single-family rental homes across Dallas, the city estimated at the time, according to a WFAA report.
The city did not immediately provide the Dallas Business Journal with the number of registrations since the program was put into place.
Wall Street began vacuuming up previously foreclosed homes in the wake of the 2008 financial crisis to rent them out.
Dallas has become home to some of the biggest single-family landlords in the U.S., like Invitation Homes (NYSE: INVH), which is backed by investment giant Blackstone. Local hedge fund giant Highland Capital is also raising a $1 billion fund to invest in rental homes.
Invitation's Interim President Dallas Tanner told analysts on an earnings call last month that the housing market would continue to tilt to their benefit.
"We think renting should continue to become increasingly attractive versus owning for single-family home seekers with interest rates rising and home prices in our markets still increasing approximately 6.5 percent year over year," Tanner said.
---
Original article by Jon Prior, Staff Writer, Dallas Business Journal. A link to it can be found here.