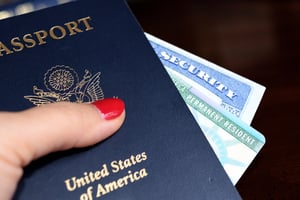 INTODUCTION
EB-5 Immigrant Visa program allows eligible investor immigrants a path to permanent US residency by investing $500,000 in approved EB-5 projects. The EB-5 program has also evolved and project developers have started looking at immigrant investors as a strong source of capital for their large-scale projects. Though EB-5 investors can establish a new commercial enterprise, majority of all EB-5 visa investors (90%-95%), invest in a regional center project and are supposed to select the "right fit", from a variety of projects, for them. This has led to unique situations where investors have an opportunity to invest in mega projects worth more than $2 billion.
Such trophy projects capture a lot of imagination and media headlines. Who would not want to be associated with an EB-5 project, which is building the largest residential tower in New York. Also, there is comfort in large numbers. Human tendency is to believe that larger the project, better the chances of success.
SMALL EB-5 PROJECTS VS. LARGE EB-5 PROJECTS
But is the crowd always right? If 100 investors are investing alongside you, does it solve your motive of EB-5 investing?
For that, you first need to consider what is the purpose of an EB-5 investment:
Ensuring you and your family get the green card, in time.
The funds invested are safe and your investment is returned as soon as legally possible.
Funds invested in any of the EB-5 projects can be repaid to the investors after the investors and their immediate families' have filed for a green card via approval of the I-829 petition. Though it is usually advised that funds should remain invested till the green card is approved. This helps us understand the time duration of the investment and immigration process.
A larger project will have the following issues:
It will take a longer time period to close the total investment required.
The time duration is further expected to be extended, as the fund deployment and return process would also be pro-rata.
Bigger the project, higher the probability that the investment is stuck in some regulatory/legal issue.
CASE STUDY

Project "NY" requires $100 million of EB-5 funds and another project "Texas" requires $5 million for closing the project funding. It will be easier for Texas to raise the funds, start the execution process and return the funds to the investors, as it is a smaller project with shorter timelines. A $100 million project can be stuck in local approvals for months and years which will delay the return of funds. Also, a $100 million project will naturally have longer timelines for completion. The question is where does that leave the investor?
Majority of EB-5 investors want to have certainty about the attainment of their US Green Card and timely return of their invested funds. Choosing a small or midscale EB-5 project gives the investor the confidence that funding of all other EB-5 investors in their project will be completed in a specific time frame and they will, therefore, receive their invested EB-5 funds in the time period promised. Even though large-scale projects appear to be more attractive and are considered as a "trophy asset", these projects carry high risk and demand an extended investment period from the investor.
CONCLUSION

Critical examination of the EB-5 project is a must. Following the crowd and investing in a mega project just because of the publicity can leave your investment and green card status exposed to external factors beyond your control. Prudence is required at every step and large trophy projects just do not meet the criteria of a conservative investment.
An investor chooses the EB-5 regional center route for peace of mind. The immigration process is already long and legally tedious. You need professional partners who are looking at safeguarding your interest as an investor as compared to funneling you to mega projects with a track record for delaying return of investor funds.