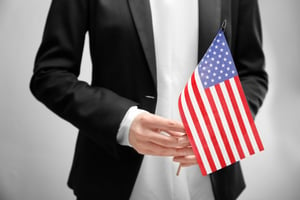 Politics in the United States continues to become more and more divisive. With a divided Congress, the US is witnessing the longest partial government shut down in its history. Of all the polarizing issues that have separated the government recently, immigration has come to the forefront. The United States provides immigration opportunities to individuals through its agency, USCIS (the United States Citizenship and Immigration Services). Recently, USCIS has started to heavily scrutinize immigration visa programs, making the selection process more cumbersome and, in general, more difficult to attain these visas.
Out of all the programs that have come under the spotlight, the EB-5 Investor Visa Program seems to be a topic of big debate. The Program, which has not seen many changes since its inception in 1990, will likely see reforms in the second quarter of 2019. Though these changes are unclear, it is speculated that the investment amount will hike from $500,000 to $1 million at the very least. While there has been continuous talk that the Program could be discontinued, it appears that this is highly unlikely given that it is constantly being extended by Congress.
To add to the series of technical changes that may take place around EB-5, the highly coveted Program has also witnessed a massive backlog. India, in particular, is seeing a staggering increase in applications for I-526 petitions. Since FY2008 the number of EB-5 investors from India has jumped 1,405%. It is expected at this rate, the number of EB-5 visas actually issued could hit the annual cap of 700 by July 2019. Annual cap is the maximum number of visas allowed per year. This is also changing the process completion time (from application to receipt of Green Card), which is now estimated to increase from 2 years to over 5 years for new applicants if they apply around July 2019.
Since the inception of the EB-5 Immigrant Investor Visa in FY1992, nearly 1,860 Indian investors have submitted their I-526 petition to USCIS and invested in a variety of EB-5 projects across the United States, contributing over $742 million in foreign direct investments to the U.S. economy. In FY2017 alone, IIUSA estimates that approximately $235 million EB-5 funding was generated by the investors from India, a 66% growth from FY2016.
Earlier the H-1B, EB-2, and EB-3 Visas were the priority route but with tightening norms by the US government in recent years, EB-5 has now started to gain favour with investors. On December 3rd, 2018, US Citizenship and Immigration Services (USCIS) proposed regulatory amendments around H-1B petitions. This has been the Trump administration's first attempt to enact regulatory reforms to H-1B. These amendments intend to put in place greater favourability in H-1B selection towards U.S. master's degree holders, who are described as "more meritorious" than other beneficiaries. Under the proposed reform, Internet-based electronic registration would be mandatory for all petitioners filing for H-1B on behalf of their employees. Petitioners would be given a specified window to register the details of each candidate, which would then be added to a pool of randomly selected candidates from a computer-generated program. The EB-2 and EB-3 programs are also severely backlogged with forecasts predicting 25 and 75 year wait times, respectively.
Despite suggested changes around EB-5, the program continues to be the best hurdle-free solution for individuals considering permanent residency. Unlike H-1B, EB-2, and EB-3, EB-5 does not depend on employer sponsorship nor on a lottery system. Instead, through the program, investors are eligible to apply for a green card and maintain the freedom as well as flexibility to live and work anywhere in the U.S. The program also entitles a spouse and children under the age of 21 with a green card, eliminating their need for a separate H-4 visa. With a serious growth trend in applications for I-526 and impending changes, the time to invest in one's future through EB-5 is now. Strike while the iron is hot.